Puresend was founded in 2001 by Douglas P. Fields, Jr. and Cliff Seltzer. Doug and Cliff forged a strong relationship as a highly efficient study group team while earning their Executive MBA's at NYU's Stern School of Business. Although they were both working for large financial institutions their strengths were very different, Doug a world-class technical architect with high performance and secure computing expertise and Cliff an experienced financial engineer with strong management and marketing skills. Successfully marrying these skills led to the foundation of Puresend and an invaluable partnership.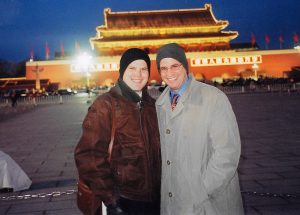 In 2009, Puresend was acquired by The Active Network, Inc.("Active"), the premier global marketplace for activities and events, connecting participants and activity organizers. Active incorporated Puresend's technology into their solutions while leaving Cliff to manage the existing Puresend business.
In late 2013, Active, which had gone public in 2011, was taken private by Vista Equity Partners. The company was split into two and Puresend became a business unit of the newly renamed Lanyon, Inc., a leading provider of software for Meeting and events Organizers. In 2016, Cvent, Inc merged with Lanyon, Inc, and Cliff had a chance to re-aquire the business he had started 15 years ago.

On April 1, 2017, Puresend became independent again. Cliff purchased the unit from Lanyon and quickly moved to reinvigorate things with his entrepreanuarial approach and attitude. Although the team is smaller, many have been a part of the company since the early days and we all continue to live and breathe email. Even Doug is back involved as a key technical advisor.