Momentum from SparkPost
An exceptionally powerful all-in-one email infrastructure solution that enables enterprises of all kinds to use the full range of digital messaging channels to reach and engage customers online. It is the preferred choice of the world's best known email service providers that depend on email to drive revenue.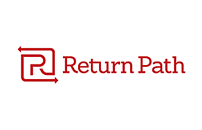 Return Path Certification
Certified senders earn significantly reduced volume filtering and throttling during periods of increased email ecosystem volume. Deliver more mail to the inbox with reduced filtering at major email providers. Puresend is a long time reseller of Return Path's Certification program and will handle your entire application process.
Data Management
A leader when it comes to providing fully hosted data management solutions. Organizations involved in Data Brokering, Lead Generation, Email Marketing and other areas of data driven marketing benefit from utilizing their high performance data management solutions. Puresend's API is tied in Relevance Reactor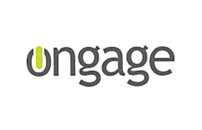 Ongage
Ongage offers built-in connectivity to a list of leading email service providers. Manage several providers from one intuitive front-end interface. The combination of Ongage's fully-featured front end and Puresend's backend thereby creates an email operation that is powerful, insightful, and actionable.
List Services and Data Enhancement
Andrews Wharton has been successfully turning its clients' target audience into their loyal customers for more than a decade. Founded by industry experts in 2001, they are a full service direct response business solutions provider focused on list services, data enhancements, and lead generation.
Data Validation and List Cleaning
Email Oversight provides a suite of tools to help make email list management a painless task, through the use of custom forms, file import and synchronization features, data append capabilities, suppression list management, as well as custom report generation, and file export.